Faux Taxidermy Pangolin – One Of A Kind Handmade Art Doll
Faux Taxidermy Pangolin – One Of A Kind Handmade Art Doll
This listing is for a truly OOAK (One Of A Kind) 100% handmade realistic Pangolin Art Doll, made over 5 weeks by Krysten Newby.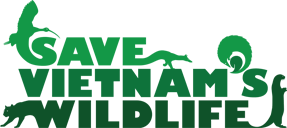 15% of proceeds from this sale will be donated to Save Vietnam's Wildlife
Pangolins happen to be the worlds most illegally trafficked mammal, hunted for human consumption, especially in Asian countries.
Save Vietnam's Wildlife collaborate with the Carnivore and Pangolin Conservation Program.
They help rescue, protect and conserve these incredible animals to prevent them from disappearing from our planet forever.
"Unfortunately pangolins are rapidly disappearing from the forests due to the wildlife trade and habitat loss. By releasing these Sunda pangolins back into the wild we are boosting wildlife populations and are helping the conservation efforts in Vietnam".
So go ahead, give this lovable creature a good home and help save them from the brink of extinction at the same time!
Out of stock
Dimensions
| Width | Height | Length | Source |
| --- | --- | --- | --- |
| 13cm | 18cm | 59cm | n/a |
Materials Used:
The head & feet are hand sculpted from scratch with an epoxy clay with glass eyes.
The mildly posable armature is constructed from wire and wood wool
Faux leather & fabric is used for scales and body, stitched together
Acrylic paint was then airbrushed onto certain areas for the finishing touches as well as a gloss to create a 'wet nose' look.