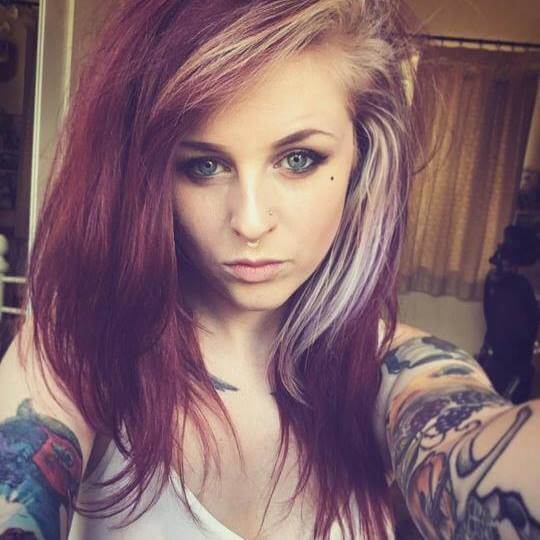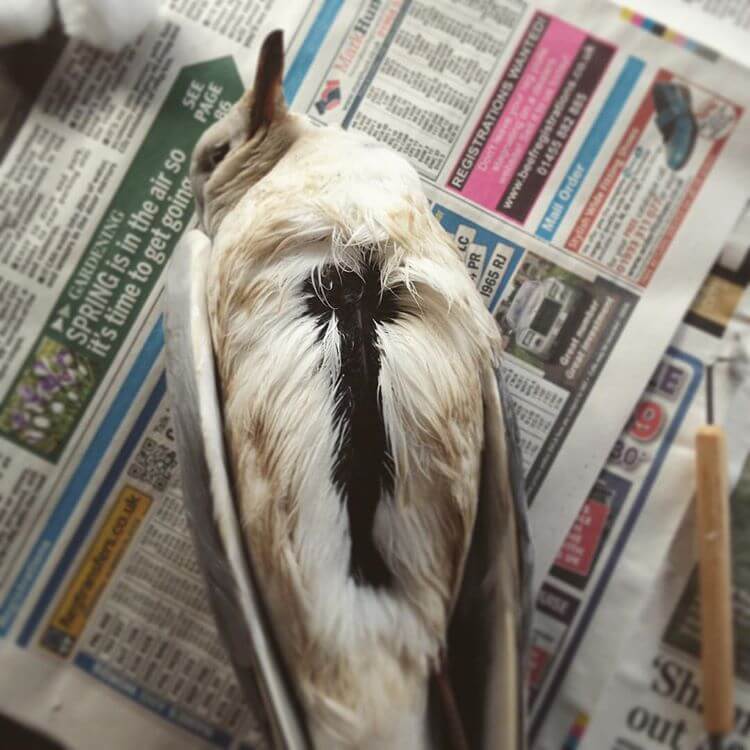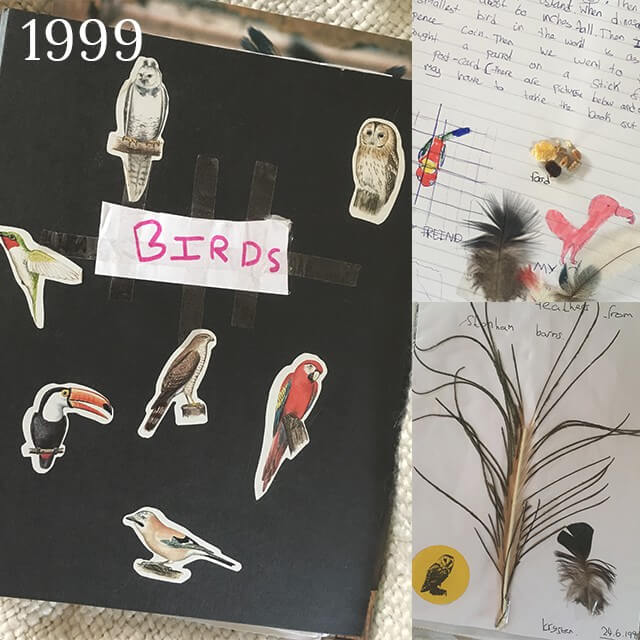 The Taxidermist
Hi there! I'm Krysten, an artist, designer, and taxidermist. All of the items you see on the Taxidermy Co. website are carefully hand crafted by myself from scratch, with obsessive attention to detail.
---
Early Life
---
Growing up in the county of Suffolk, I've always been inspired and in awe of my rural surroundings. From a very early age, I have always shown a very keen interest in nature and wildlife, birds in particular.
Instead of playing with the latest games and fads of what the 90's had to offer, I constantly had my face glued to the window looking for birds, crossing each species off of the list as I saw them.
If I wasn't looking for birds, I'd either be drawing them or out roaming endlessly in the garden in search for feathers on the ground, or anything of interest for that matter that I could stick in my nature scrap book.
It's safe to say, my wildlife obsession sparked my interest in taxidermy.
Morbid Curioisity
---
From the age of about 14, I advanced from nature scrap books and I started to hoard various animal skulls and collected lots of quirky, anatomically incorrect, dusty taxidermy specimens from antique shops. But I adored them.
As an artist with a slightly morbid fascination, I took great inspiration from these precious items that I could hold and see up close. I studied them in every minute detail and drew them over and over.
Education
---
I feel my attendance at my first school 'Cherry Trees' (1994 – 2003) from the age of 2 to 11 also played a huge part in my passion for wildlife.
My head teacher Mrs. Compson who has a degree in natural history very much championed the importance of the natural world and our environment to all of the students. We regularly went on field trips to nature reserves such as RSPB Minsmere; I remember even at that age correctly identifying all of the birds we saw.
In early 2014, I attended a taxidermy course in the Pathology Museum at St Bart's Hospital campus, London, hosted by Amanda Sutton of Amanda's Autopsies. After that day, I was absolutely obsessed with the whole taxidermy process and I loved great satisfaction I got out of essentially bringing a dead animal back to life.
Later on in 2014, I graduated from University Campus Suffolk with a Bachelor of Arts Degree (Honours, GradeClass 1) for Graphic Design & Communications. I still continue my freelance illustrator and design role when I am not doing taxidermy, so I am a busy woman for sure!
Taxidermy Co. is the result of my exciting taxidermy adventures and being totally devoted to the art. I am very proud of what I have achieved, especially battling a life altering chronic health condition along the way.
A Love For Wildlife
---
Please note that I am a nature nerd and I LOVE wildlife, animals and I regularly donate to my local wildlife trust. I even have my arms dedicated to British wildlife in the form of tattoos. I'd never do anything to intentionally hurt an animal and I do NOT kill any of the specimens sold on this website.
–