As from 2021 I have taken the difficult, but most important decision to stop taking on taxidermy commissions for the foreseeable future. This is to help me re-gain focus and manifest the freedom to create the art that I would like to make, that comes straight from my heart.

As a ferociously determined, one-woman band who can't say 'no' to any opportunity given to me, I've recently come to the conclusion this is both my biggest strength and my weakness.

This has lead me to accumulate a plethora of taxidermy commissions to keep me occupied for a very long time which is an incredibly fortunate position to be in and I cannot express my gratitude enough for all of the interest and support I have received from clients, friends and family that have landed me to this point in my taxidermy career.
Normally, this would not be a problem to the majority of entrepreneurs, after all, having an endless supply of work is the dream! However, this is the part where my ongoing chronic health issues put a spanner in the works. Although running my own business with this in mind makes me feel incredibly empowered and proud of what I have achieved, on the contrary it can really push me back sometimes.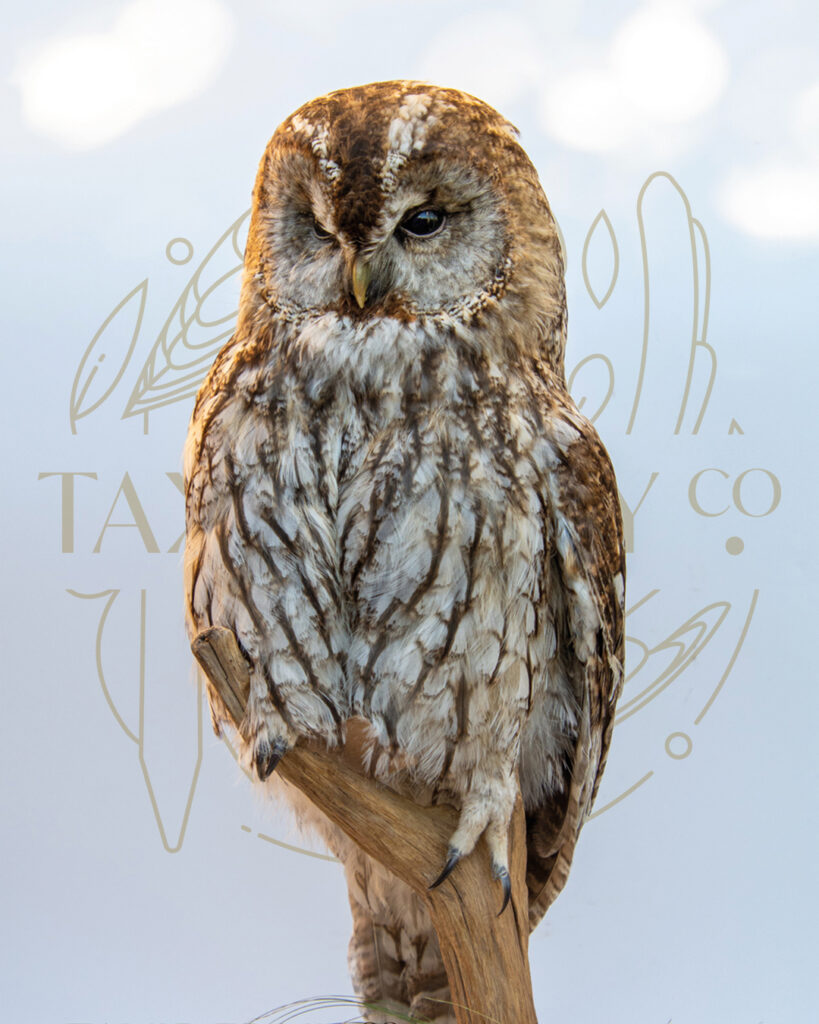 "It only takes one relapse for me to fall behind and sadly, this has been the case, especially the past year. Each time it happens I find it a little harder to hit targets and get back on track with my commissions and as a result, I am feeling pressure to achieve right now and my health is consequently suffering.
I really need to get out of this cycle."
When I first started out my taxidermy endeavours, I did it for me with absolutely no intention to make a career out of it. I discovered a new world that resonated with every single part of who I am. It fulfils my morbid curiosity, my fascination with anatomy and how things work biologically, the huge desire to immerse myself with everything birds and wildlife and I had no idea how linked the art is with wildlife conservation and how educational it can be, which is something I am incredibly passionate about. I absolutely fell in love with the art instantly and knew it was something I had to pursue and I desperately would like that feeling back again!
As a highly creative individual, I realise the exciting potential and ideas that lie within me that are crying out of every cell in my body to pour out in to my work. I've finally envisioned and developed a concept that I strongly feel will propel me in my art career that I've fought so hard to maintain throughout my life. I can't say much about it right now, but this new venture involves consolidating all of my creative skills I have developed over the years, from graphic design to oil painting…and of course taxidermy!
"I want to reimagine the natural kingdom and the flora and fauna within it in order to portray beauty back in to a world which is continually shrouded in gloom. We are so exposed and indoctrinated by media to buy seemingly disposable belongings out of convenience. I want to make beautiful art that can stand the test of time"
Although I have great satisfaction in creating taxidermy via commission basis, at the risk if sounding unthankful (which I can assure you is not the case) I just feel like I've been severely creatively restricted in this process. I absolutely have NO regrets either because I've met some incredible souls, have been given some fantastic opportunities and have learned so much! I'm just ready and really looking forward to injecting my own ideas back in to my work again.
By working hard to complete my existing commissions and opening up more time for myself and my health, I will be able to put this dream, this soul mission in to fruition. I sincerely hope you will continue to give the support you have so kindly given me over the years and that I can bring you along on this exciting new journey.

This is absolutely not me closing the doors either – when I am in a comfortable position to do so, I will take on limited commissions that I have a particular interest in. Thank you so much for your understanding, I hope you will follow my new journey and am as excited as I am!
Krysten