WELCOME TO TAXIDERMY CO. UK
Offering a wide variety of contemporary taxidermy including high quality mammal and bird mounts, wildlife inspired fine art, jewellery and other one of a kind curios too!
Taxidermy Co. Shop – Latest Products

Work In Progress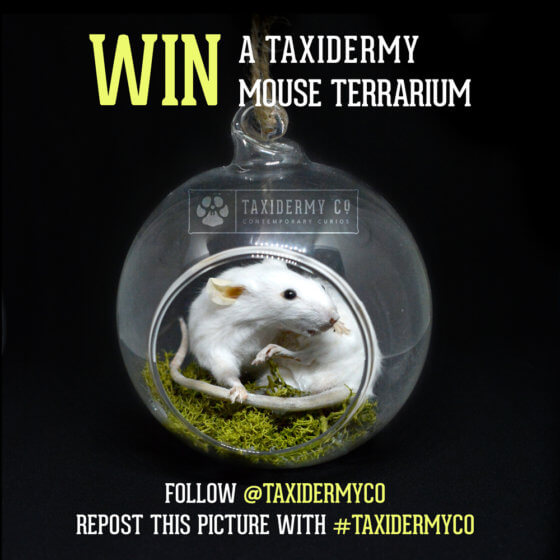 Instagram Giveaway Competition – Win a taxidermy mouse terrarium! Want to win one of my taxidermy mouse terrariums? Head over to the @taxidermyco instagram page to find out more! All you have to do is follow the page […]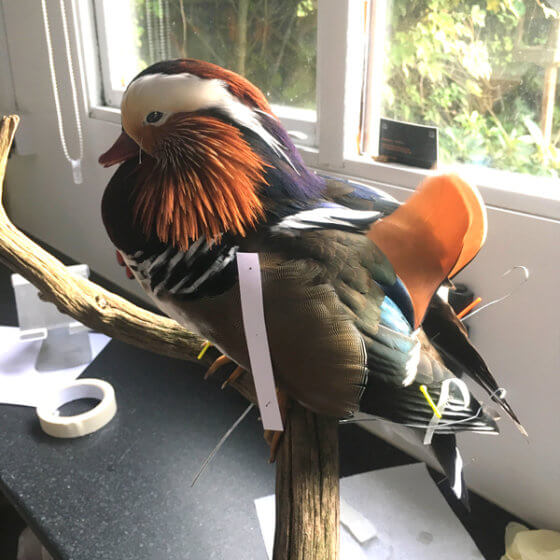 Mandarin Duck Taxidermy Commission I recently had the pleasure of working with a very special specimen – a stunning Mandarin Duck. I've been wanting to work with one for a while now! This beautiful ornamental species was introduced […]
An understanding of the natural world and what's in it is a source of not only a great curiosity but great fulfilment.
– David Attenborough
Looking for something in particular?
Commissions available!
If you're after something a little more unique, bespoke items are available on request, including faux taxidermy*
*Subject to stock availablilty