WELCOME TO TAXIDERMY CO. UK
Offering a wide variety of contemporary taxidermy including high quality mammal and bird mounts, wildlife inspired fine art, jewellery and other one of a kind curios too!
Taxidermy Co. Shop – Latest Products

Work In Progress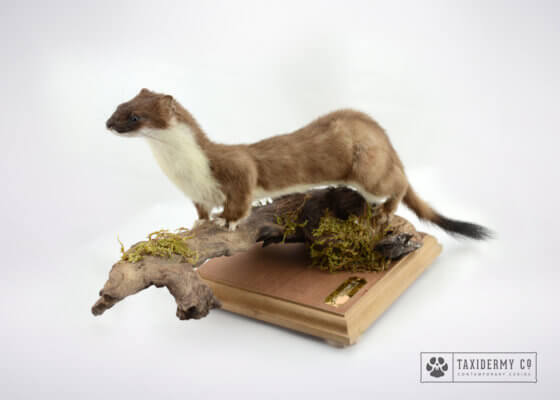 Taxidermy Stoat Commission Here's one of the latest projects I have completed, a gorgeous little female stoat. It unfortunately got attacked by a dog and my customer wanted her mounted up as a result of this. I gave […]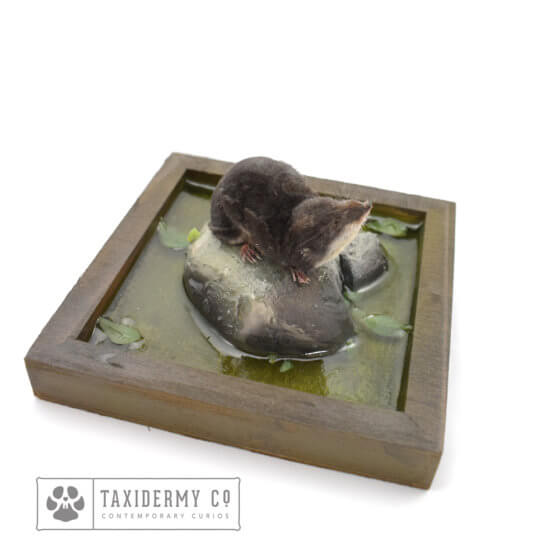 Shrewbert the Eurasian Water Shrew The tiny little Eurasian Water Shrew (Neomys fodiens) commissioned by Iain Webb at The Wildlife Trust for Bedfordshire, Cambridgeshire & Northamptonshire went off to his new home yesterday! He is now aptly named 'Shrewbert' – love it! […]
An understanding of the natural world and what's in it is a source of not only a great curiosity but great fulfilment.
– David Attenborough
Looking for something in particular?
Commissions available!
If you're after something a little more unique, bespoke items are available on request, including faux taxidermy*
*Subject to stock availablilty