I recently received an exciting commission by GBH London who were working on behalf of a client to make a bespoke friendly, chunky taxidermy squirrel for an instillation.
They wanted to recreate the moment a mischievous squirrel ran on to the pitch during a football match at Arsenal Football Club.
This little guy is now running along a beam, on display at the Puma Box at the Arsenal Football Club, which is pretty darn cool!
I tried to reflect his cheeky character, GBH kindly sent me a quick snap of him in action: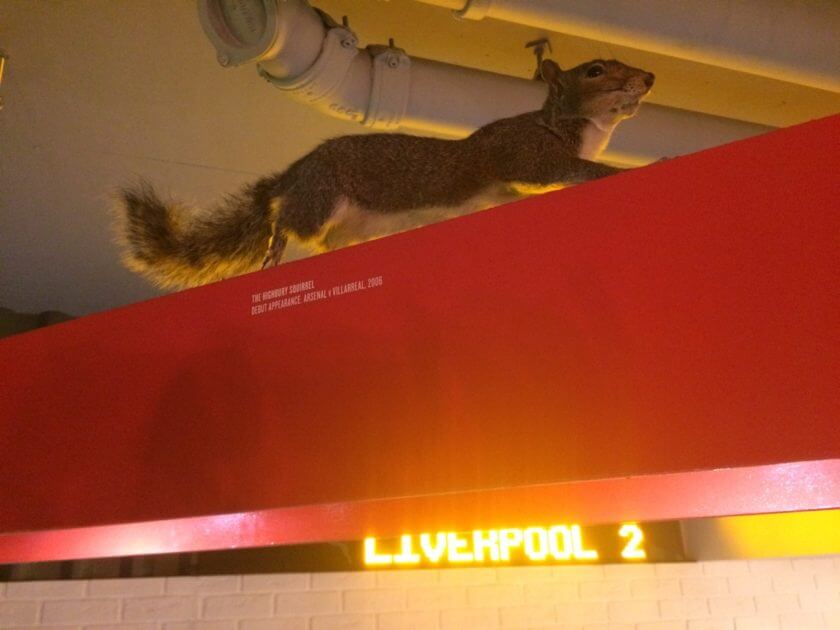 Would you believe it, he even has his own twitter account?!

If you're looking to own your own bespoke piece of taxidermy, do get in touch today so we can discuss your project!