I know this isn't strictly taxidermy related, but I am claiming this little nook of the internet to introduce you to the man that has planted the seed in my mind for my next creative journey – The wonder and needle felting artist that is House of Felts!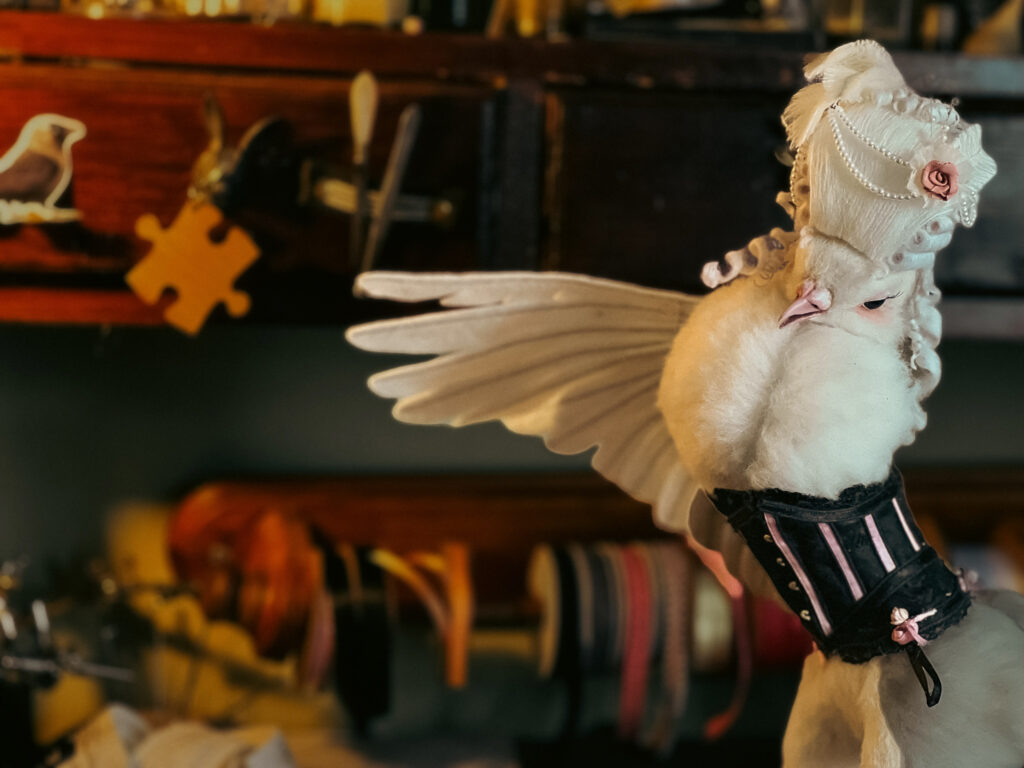 The man behind the magic is Malachai Cribdon, a mixed media wildlife artist from Northamptonshire, England, who maticulously felts and hand crafts whimsical animals from wool, polymer clay, fabric and a menagerie of other materials to achieve desired results.
I really do admire how he anthropomorphises his animals with inspiration from times gone by, (especially the victorian era!) whilst maintaining the natural essence and recognisable character of the animal he is working on.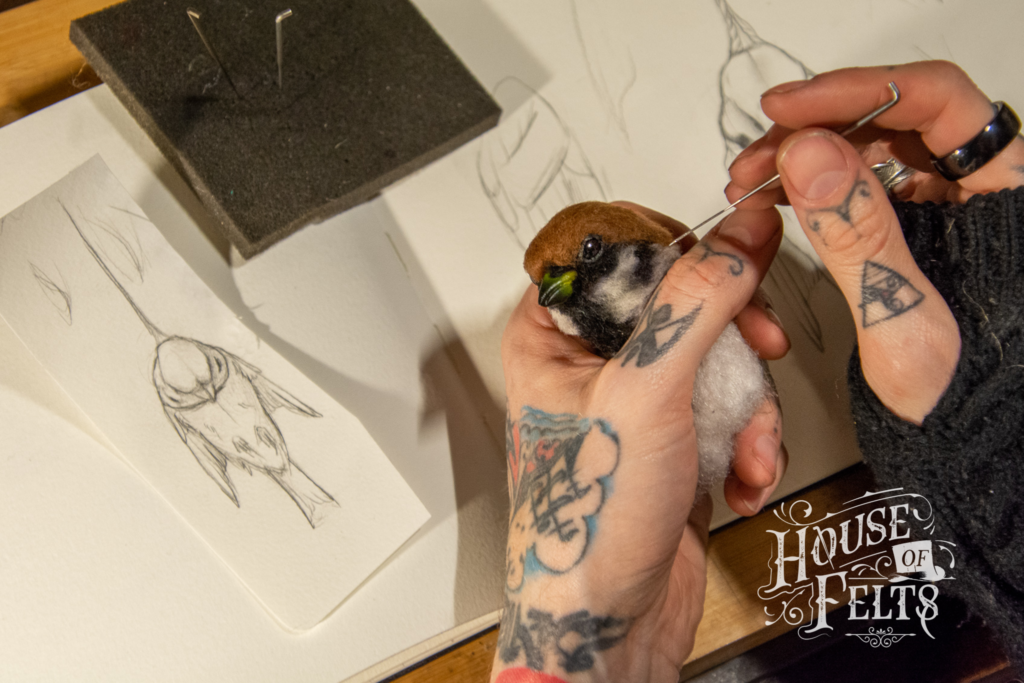 The attention to detail and composition of his scenes is pure visual stimulation for me, like a fairground for the mind that takes you on a ride! I love that you discover something new every time you look at them – reminiscent of the work of the late, great Walter Potter, a taxidermist in his own league that expressed his imagination through the art of taxidermy, creating elaborate, magical scenes that you can get lost in for hours!
Malachai's work and ethic has had a profound effect on me and has opened up my mind to a whole new world of possibility. He has encouraged me to dedicate more time to exercising the muscles of my own imagination, to extract the concepts and magical ideas I have had harbouring in my mind for years now, but just haven't allowed myself to do, due to focusing so much on commissioned work.
I think a lovely way to conclude this post, is with a vision and mantra that Malachai and I both share – Our work is our legacy. We both want to create high quality pieces of work that survive us and withstand the test of time, creating antiques of the future to be loved and adored by many.
---
Click the button below to see more of Malachai's needle felted creations and to be transported in to a world of imagination!