Since the UK's divorce from the European Union, navigating the rules and regulations of the .gov site and wading through an ocean of grey area, it's left taxidermists like myself with confusion fatigue.
Are just an aperitif of questions that I have been trying to get simple answers to.
Although not perfect, after doing some research, I think I may have a somewhat more simplified guide to shipping taxidermy to the EU. *satisfactory sigh*
Is it possible? YES
Is it extra work? ALSO YES.
Let's get to it!
---
Step 1: What are you sending?
The first step we need to establish in this process, is wether the specimen you need to send is listed on the CITES database.
CITES (Convention on International Trade in Endangered Species of Wild Fauna and Flora) is a very important organisation that very rightly restricts the International wildlife trade (estimated to be worth billions of pounds) and includes millions of specimens.
The international agreement between governments now adds extra protection to thousands of species including birds, mammals, reptiles and plants to help protect their fragile populations throughout the world and safeguard their over-exploitation.
So as much as it can be troublesome for us to trade, it is set in place for an extremely important reason and hopefully the reason why many taxidermist's enter in to the profession in the first place – for the love of wildlife.
---
*Check if your specimen is CITES listed by using the Species+ database and enter the common or scientific name:
*Note that lots of our more common garden birds such as wren, goldfinch, robin etc. have recently been listed under Annex C.
If your specimen pops up under the EU LISTING tab as either Annex A, B or C, please read on for guidance on obtaining the relevant paperwork.
---
Step 2: Export/Import Licences
Now that you've established your specimen requires an import/export/re-export form and assuming you have additional certificates like an Article 10 licence in place for commercial activity, you need to fill out a FED0172 form for export to the EU, issued by the APHA. A link to this form can be found by the clicking the button below.
A link to the FED0172 application form ready to fill in.
Guidance for how to fill in the application form for an import/export permit.
Further information for CITES permits, such as prices and how to pay.
---
A single use export permit for animals costs £63 at time of writing (see the useful info link above for up to date information such as prices) and can be payed for with all major credit and debit cards over the phone, by calling APHA on 01633 631 800
It is the responsibility of the importer (the buyer) to apply for an EU import permit through their governing body. Both permits must be in place before shipment takes place.
For shipping anywhere else in the world, the buyer must follow any import restrictions required by the importing country.
---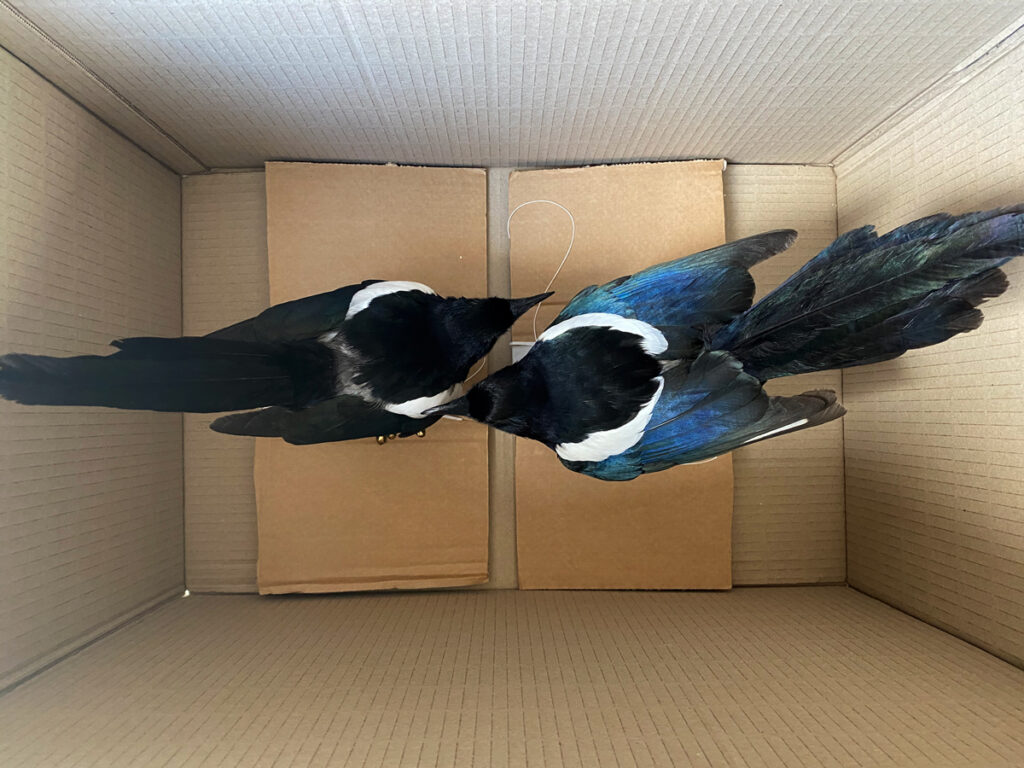 STEP 3: PACKING AND SHIPPING
Now that you have successfully acquired your permit in 3 parts (white, yellow and green) what next?
The most fuss-free way is employing a courier company that handles CITES shipments, such as MBE, Pack & Send, or JGM Shipping.
Once you have handed over all 3 parts of the permit to your chosen courier, they get them stamped and cleared by UK Customs at a designated Point of Entry/Exit (PoE). Customs will then return the Green copy to APHA and the yellow copy to you (the exporter).
---
Unfortunately, the information given to me by the APHA on the alternative option is still clear as mud. However, I will cite the guidance given by them below for exporting your specimen by post yourself:
---
"Before you post your item to a destination outside the UK, you must present your CITES permit and specimen to UKBF at a CITES designated point of entry and exit (PoE) to be endorsed.
This includes movements between Great Britain and Northern Ireland.
All 3 copies of the CITES permit need to be securely attached to the outside of the parcel in a clear plastic folder.
The white and yellow copy of the permit will be returned to you. You will need to put the white copy in the parcel before posting and keep the yellow copy as your proof the permits were presented for endorsement.
You must complete a customs declaration form CN22 or CN23. This depends on the value of the item. You can get these forms from any Post Office. The customs declaration must include:
a description of the goods
the value
whether they're gifts or commercial items
You also need a 'C&E 83A label: exported by post under customs and excise control'. You can get one by calling HMRC on 0300 200 3700."
---
Taking in to account the PoE's are mainly well know airports, I asked the APHA for guidance on what do to once I have turned up at say, Stansted Airport, for instance, with my specimen and paperwork to get stamped…where do I need to go and do I need my passport to get through security?

Their response is as follows:

"In regard to the query in the third paragraph regarding where to send permits – From 1 January 2021 imports and exports of CITES specimens to and from the UK may only take place at the designated UK ports listed at: https://www.gov.uk/guidance/trading-cites-listed-species-through-uk-ports-and-airports-after-brexit.
If you have further enquiries, please contact the UK CITES Border Force Team on 03000 739 801 or email [email protected]."
---
Step 4: NON-CITES SPECIMENS
It us my understanding that specimens that are not listed on the CITES database (and most CITES species listed on annex D) can be sent to the EU without permits, hoorah!

I have never had an issue with Royal Mail in the past and this is my preferred method of shipping, other than a specialist art courier at my buyer's expense for extra peace of mind. The appropriate customs declarations available at the post office, such as a CN22 or CN23 form will still be required.
---
With varying wildlife import laws around the world, It is always worth checking with your buyer to see if there are any import restrictions with the receiving country. Places like the USA have domestic laws that prohibit certain species being imported (the USA have the US Endangered Species Act and also the Migratory Bird Treaty Act (MBTA).

---
Bon Voyage!
I do hope this guide helped you in whichever way, sometimes just having all the relevant information in one place as opposed to leapfrogging across the internet for answers can help heaps! It has certainly helped me make sense of things, anyway.
I would like to say a huge thanks to Kim McDonald, a valuable member of the Guild of Taxidermists, for clarifying the process and assisting me on making sense of the situation, your help is always gratefully received!