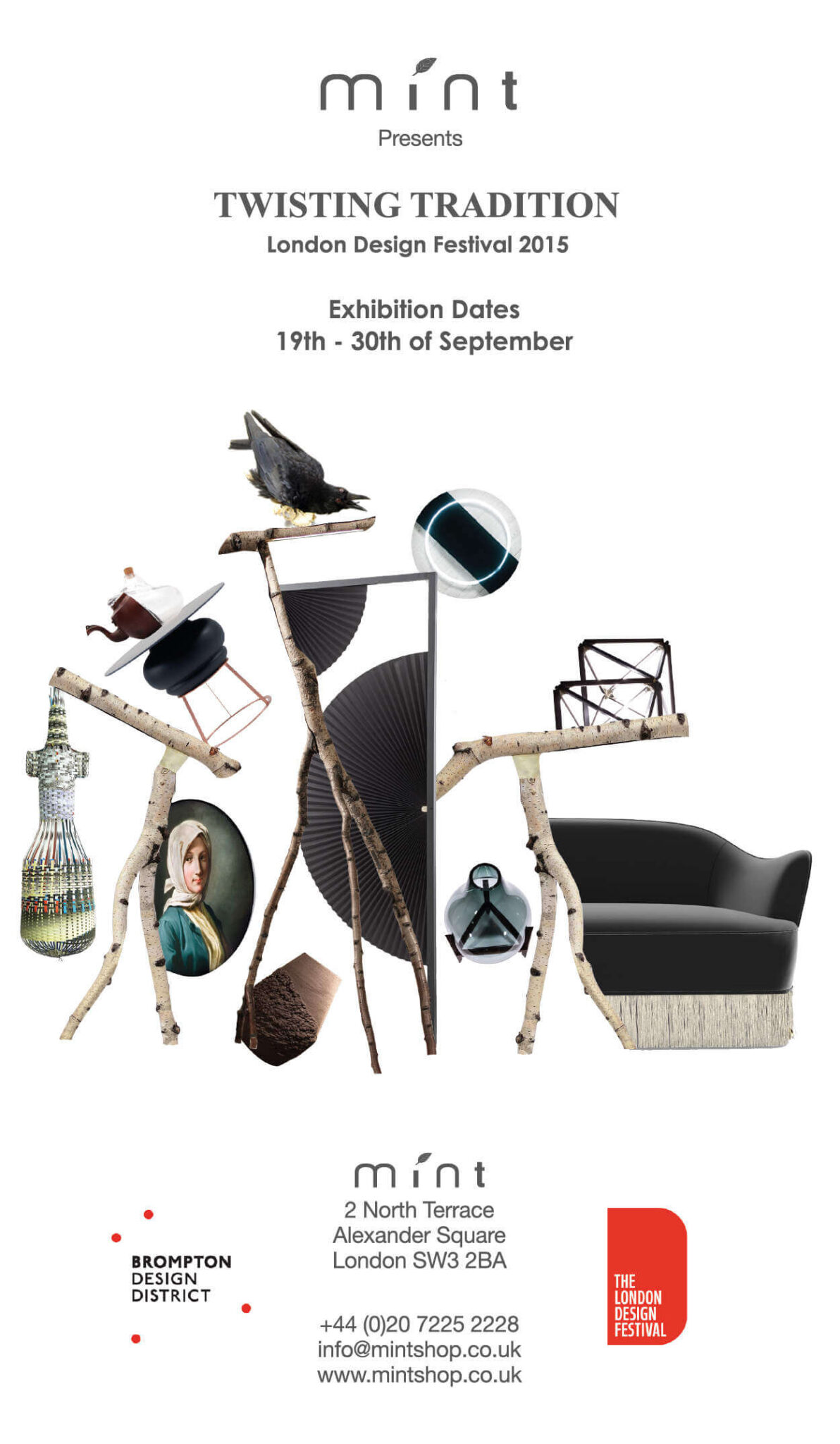 Here is the recently released press image for this years 'Twisted Tradition' exhibition, courtesy of Mint, which is also part of the London Design Festival 2015. It runs from the 19th-30th of September and is hosted at Mint Shop (check the poster for details). Check out Chogan the 3 eyed taxidermy crow at the top!!!
Perished Pets Taxidermy will be making an appearance at this exhibition, featuring Loki the 3 eyed crow, Niven's Mc. Twisp the Alice in Wonderland inspired Rabbit and Jodi, the giant jackalope!
The selection for this year's LDF has taken Mint on a cultural journey to the most poetic corners of craft-orientated design. A selection of work, inspired by organic shapes, natural materials and traditional craftsmanship, reveals how contemporary designers interpret our world.
More information about this event can be found here.