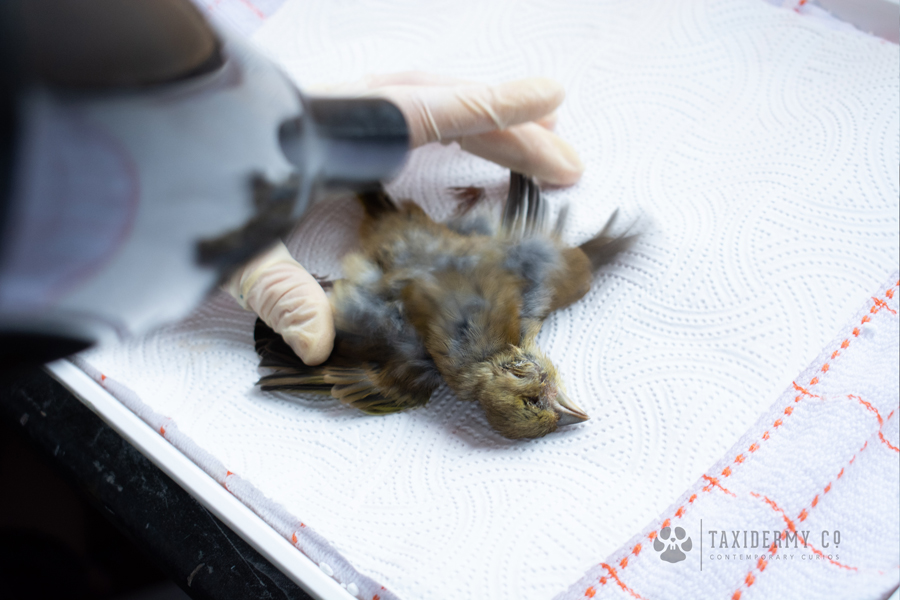 Taxidermy, what happens behind the scenes?
A brief overview
---
The latest commission I completed was that of a two dead mount birds.
(Birds purposely modelled made to look 'dead')
As well as beautiful objects to look at, these specimens were commissioned to be used as film props.
The customer requested photos of me working on the birds, so I set up my camera in my workshop.
I thought some of the shots were pretty cool and give a brief snapshot as to what goes on behind the scenes in the art of taxidermy.
My personal favourite bit is blow-drying them after the skins have been treated and washed.
It always amazes me how a weedy, wet looking lump of skin and clumped feathers can somehow be dried and fluffed up to resemble the bird it once was, once again!
I had a big response on instagram with these images.
It's not everyones cup of tea, but I thought you'd like to see them too.
(don't look if you're squeamish)