To the lovely folk that read my blog updates – thank you for spending some time with me to be here! This little taxidermy update may not have such a sense of direction, but it is an update nonetheless.
The past few weeks have proved relatively fruitful, albeit slow and steady. A flare up of my troublesome rheumatoid arthritis, means I have had to take some more time for myself than usual recently, however, having an ease on my commissioned work makes this period a lot less stressful. (If I had my way, I would do taxidermy every day!)
Small violins aside, let me tell you what I have been up to! I have had the opportunity to work on a very exiting project involving a piece by the late, great Thomas Edward Gunn of Norwich, a top-notch, award winning, Victorian taxidermist of the late 1800's-1900's – the finest taxidermist in the world, some might say and I wouldn't argue with them!
The taxidermy case in question is of a very prestigious Eurasian Bittern (Botaurus stellaris) that looks like it was mounted just last week! The colours remain pristine, as does the form, quality of the bird and even the foliage inside that remains completely intact after century has passed.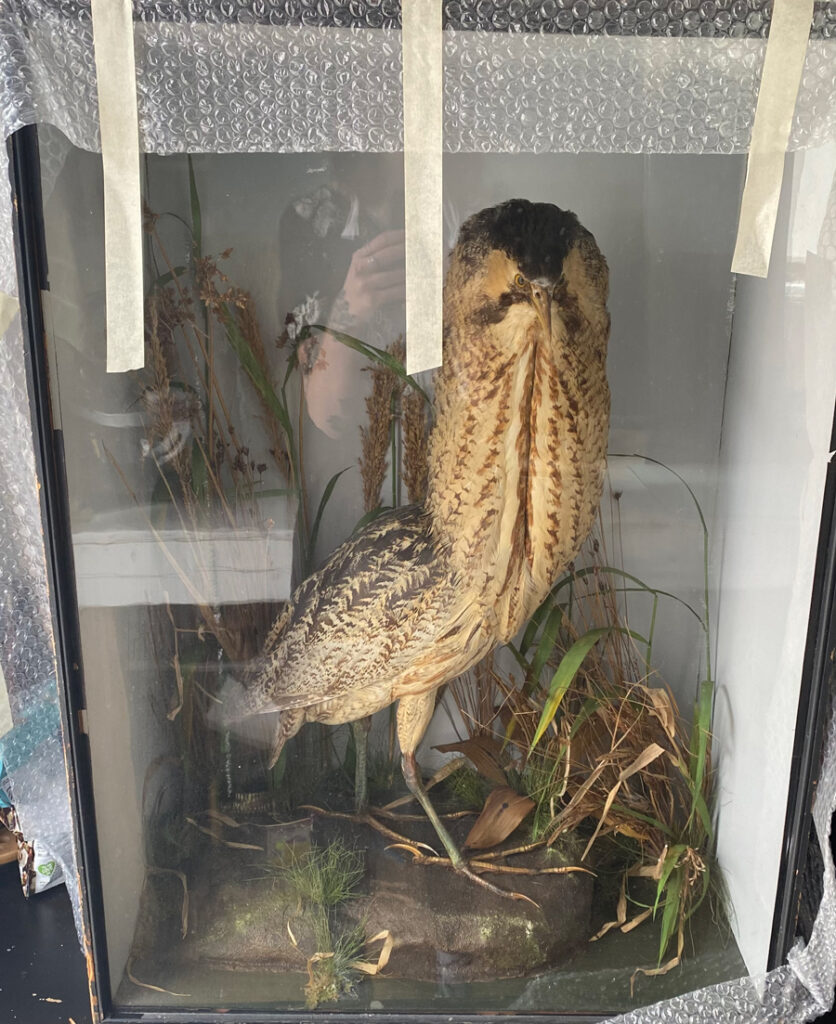 I can tell that he was a true naturalist, meticulously studying his subjects and the ecology that surrounds them in order to produce such life-like work that has stood the test of time. In an age without the aid of a million reference photos, videos and literary sources available to one's command within an instant, this amazing feat of achievement seems to me, all the more impressive – maybe even alchemic!
What is it exactly that I am doing with this piece? Well, the owner of this magnificent specimen would like a painted background in to that of a Norfolk scene in which he has memories of the encounters he has had with this intriguing species.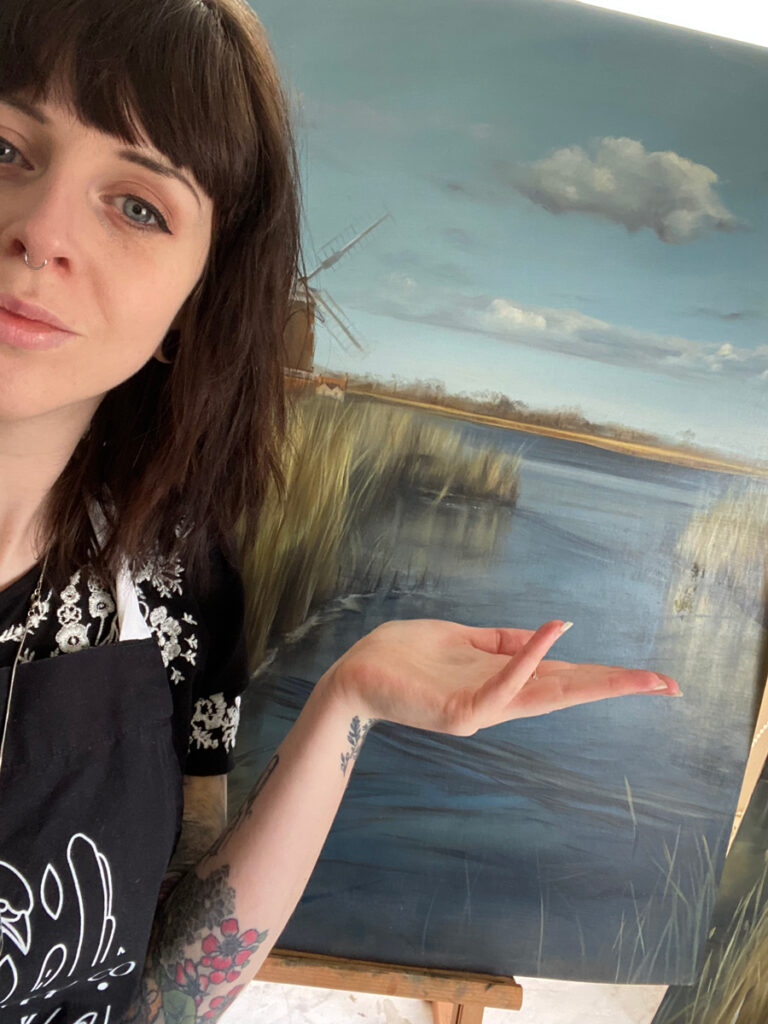 Although some 'purist' victorian taxidermy collectors and purveyors of the industry may well grumble at the idea of having a historic case like this 'defaced' by diminishing the iconic blue backdrop that T.E Gunn is known for, it is a fantastic opportunity to check everything over and do some overall light maintenance to make sure this case lasts for another 100 years or more, preserving his legacy even further.
What a great honour it is for me to have 'collaborated' with a man that was labeled the world's finest taxidermist!
---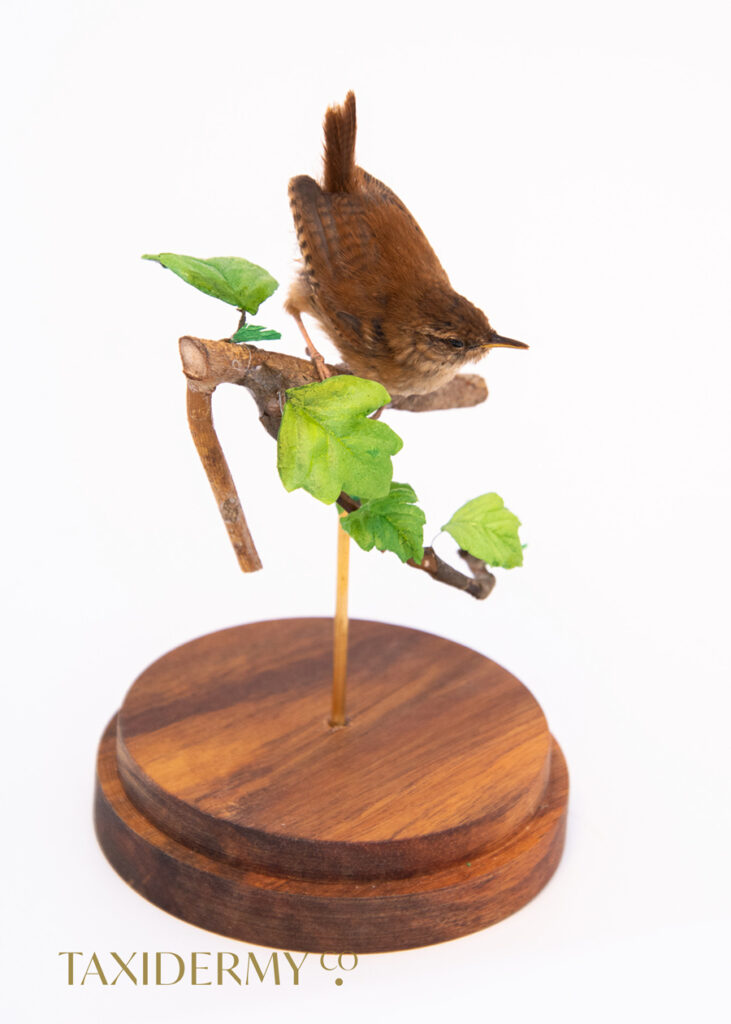 In other news, I have had a few weeks of finishing bits and bobs, including some existing commissions that I have had on the books for a long time. These small garden birds are a lot more manageable for me at times where I am restricted with my circumstances, although they are certainly no less work!

I am really happy with the way these cast hawthorn leaves turned out with the Wren. I am reading an antique taxidermy book by Montague Browne, titled 'Artistic & Scientific Taxidermy and Modelling' which was published in the 1800's, despite the age, it is incredibly detailed and I have learned some invaluable casting methods!
---

With temperatures set to rise again in the next week or so, I shall be taking a bit of a break once more. The heat makes taxidermy conditions very difficult, especially in my little workshop, as things tend to spoil rapidly and I encounter issues such as 'feather slip' where the feathers fall out of the epidermis layer due to decomposing bacteria taking a hold and doing what decomposing bacteria does best! I have capitalised on today's overcast (albeit muggy!) day to complete a gorgeous little male Kestrel, for a personal project.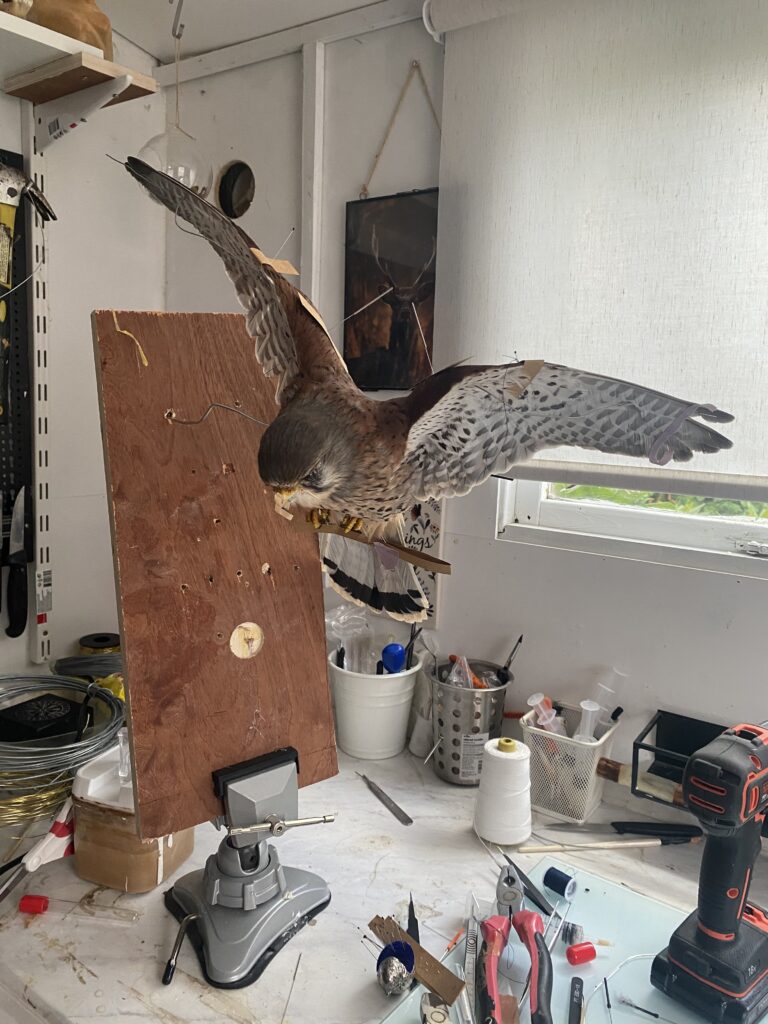 I hope you have enjoyed this little rambling from the taxidermy Co. workshop! I shall be writing another update in due course, but in the mean time if you'd like to be notified when new taxidermy specimens are uploaded to my shop page (and get 24hr priority access!) then please sign up to my mailing list at the bottom of my home page.

Take care,

Krysten x