Here is my latest taxidermy project finished up, A beautiful male Kingfisher (Alcedo atthis)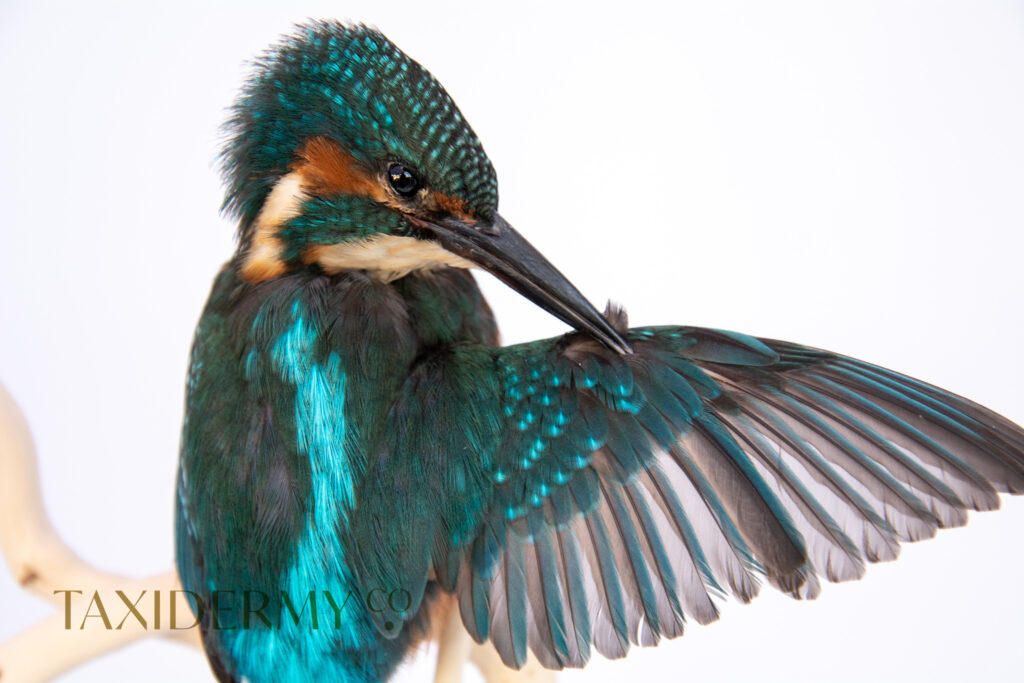 I absolutely love working with these beauties, but I love seeing them in the wild even more!
Soon, it will be time for them to start excavating their burrows in banks, as chick season is nearly upon us! Let's hope they have a successful year ?
Here is an image of a pair of kingfishers at my local patch last year in a courtship display. You can see the male on the right looking rather pleased with himself for catching his lady a big, juicy minnow!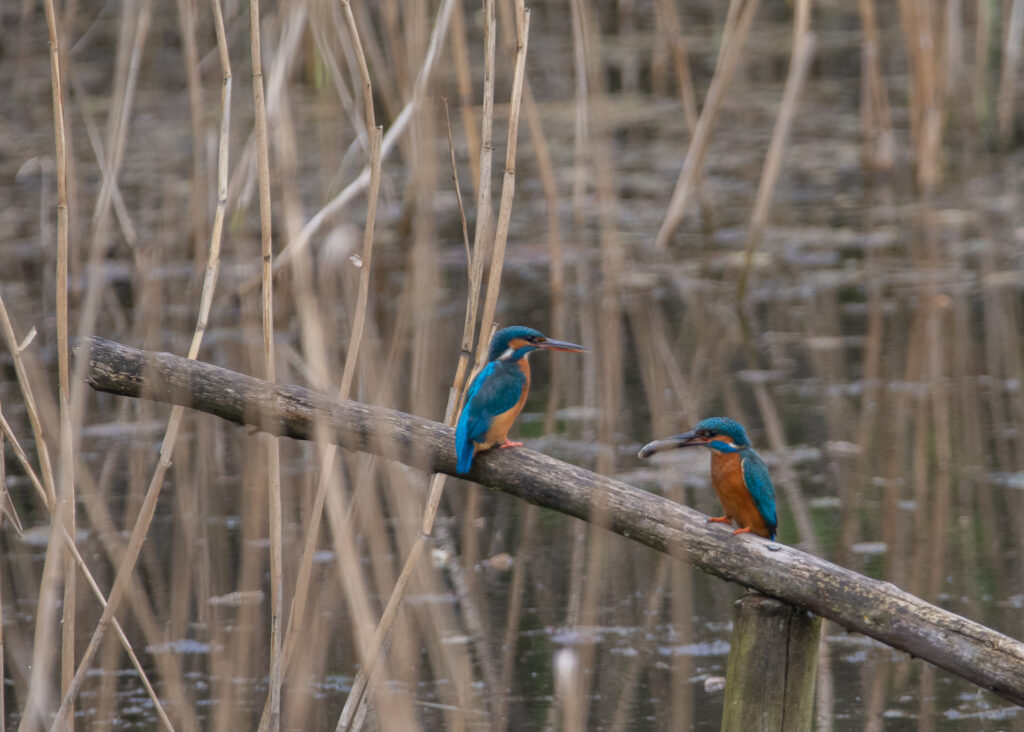 Here, you can see a very brief snippet of the taxidermy process and what went on behind the scenes whilst creating this taxidermy kingfisher in this reel I created on Instagram!
It is not very often I get to work on these beautiful birds, so I was grateful that I was able to do create a bit more of a dynamic pose that my client was happy with, that showed off his colour in full glory.

Making the habitat base for this one was also thoroughly enjoyable and overall, I think the composition and balance of this piece is what makes it look very special.