I think it will be hard for you not to give out a little audible "wow" when you see the iridescent colours of this resplendent Emerald Starling (Lamprotornis iris)!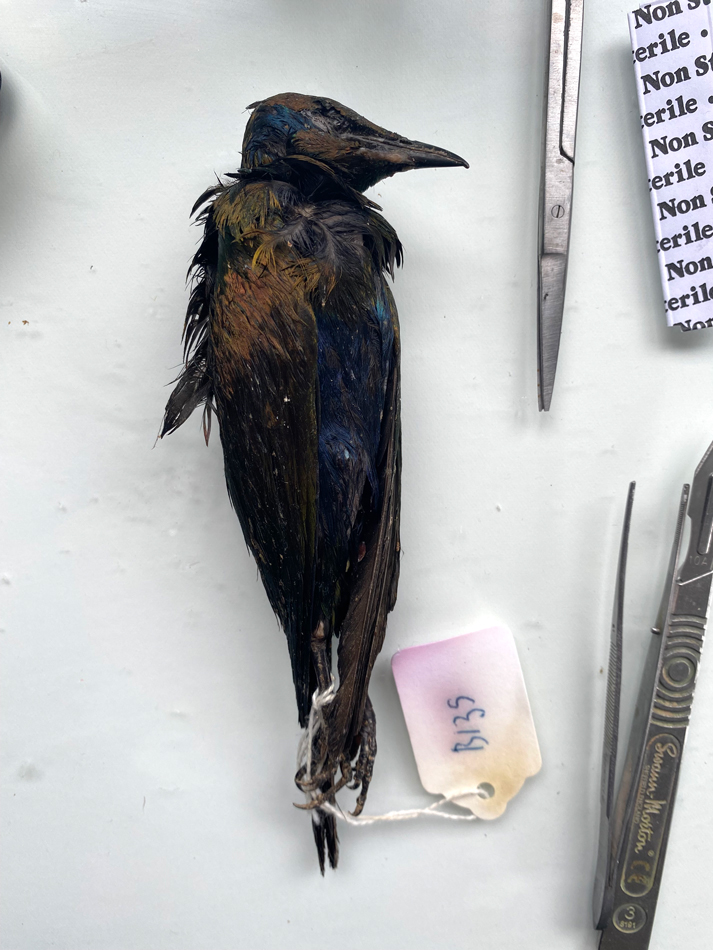 As the transition of spring in to summer hot on our heels, I am making the most of the cooler weather to get some taxidermy done in a comfortable fashion.
---
Small birds spoil a lot faster in the heat – even the heat from my gloved hands can be enough to spoil smaller birds! This is due to the increased production of bacteria that thrives with warmer weather, which consequently speeds up the decomposition process, so it is a bit of a race against time when the weather warms up!

When I got this specimen out of the freezer, it was looking a little sorry for itself and I had no idea that it would flourish in to the absolute gem that it is now!
I plan on pairing this taxidermy Emerald Starling (also known as the Iris Glossy Starling) with a juvenile of the same species that I currently have frozen, I think they will make a beautiful pairing. that will be available once the piece is complete, so keep your eyes peeled on the shop page in due course, where you can also have a look at existing pieces of my taxidermy bird work for sale right now.