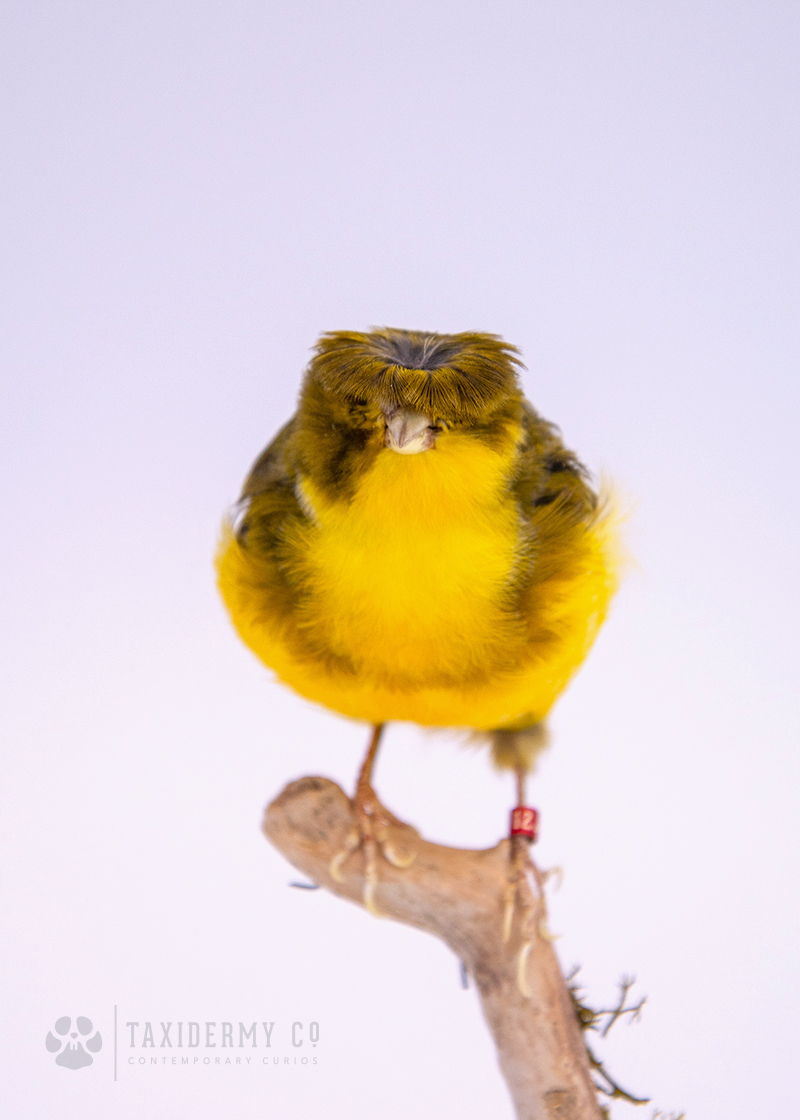 Now, I don't usually take on pet commissions, but when a client got in touch about her beloved Gloster Canary, aptly named 'Friar Tuck', that had just passed, I couldn't resist this one.

As I've had a lot of experience with birds, I feel a lot more confident taking on such a project as opposed to say, a dog or a cat (which I cannot see myself doing in the future at this point in time) as they carry so much more emotion and expression than birds.

They are still filled with just the same amount of character, none the less! I explained to the client that taxidermy is just a representation of a former animal and cannot carry their 'spark' or energy that you may have remembered him by. Once agreed to these conditions, I was happy to proceed.
I had lots of reference images of Friar Tuck from when he was alive that I payed closed attention too when I was modelling the bird. A as a result, the client is happy with how he looks and said:
Oh he looks absolutely amazing! You have done such a good job of capturing his character.
Which is always a massive relief to hear, especially when working on a bird with a bit more significance! This project was finished with installing him in to a nice glass dome with some moss that compliments his plumage well. He'll be returning to his home next week.