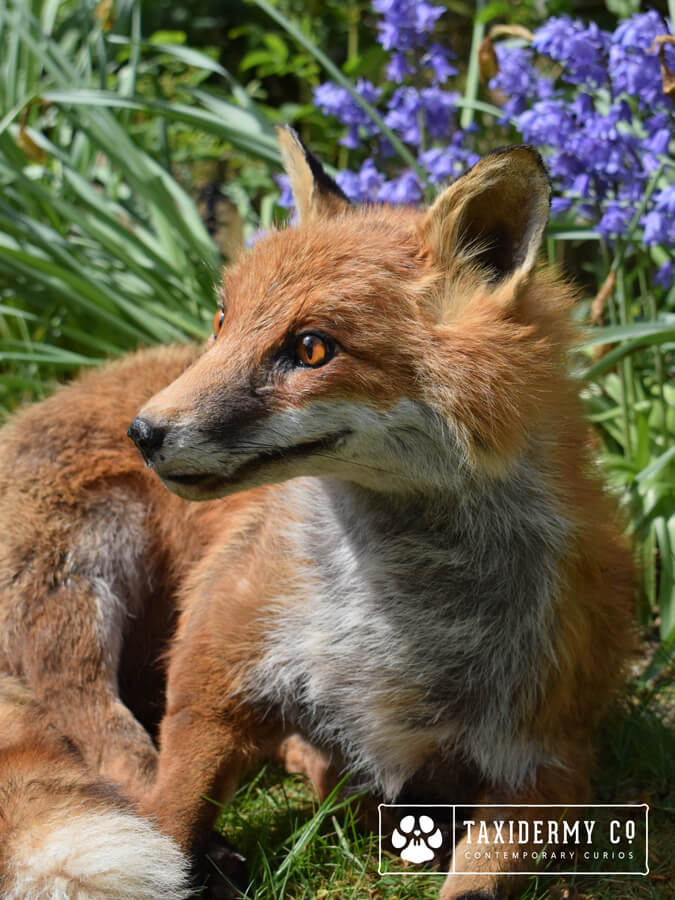 Taxidermy Red Fox Soft Mount
---
I've recently completed this lovely chap! A commission from a friend that found this poor boy by the side of the road. He had quite a lot of damage to one side of his face so I had to do some repairs using some scrap bits of fur I had.
A lot of work went in to him and it's quite a labour intensive project, but I'm happy with how he turned out! I hope his new owner loves him just as much.
A 'Soft Mount' is a process where the head of the animal is traditionally mounted, but instead of mounting the skin to a crafted form, the skin is treated, tanned and broken so it's flexible, armature is made and teddybear like material is used to fill the skin, making the fox flexible, posable and cuddly!
Soft Mount commissions are available upon request (Subject to stock availability) please get in touch if you're interested.
Thanks!
– Krysten