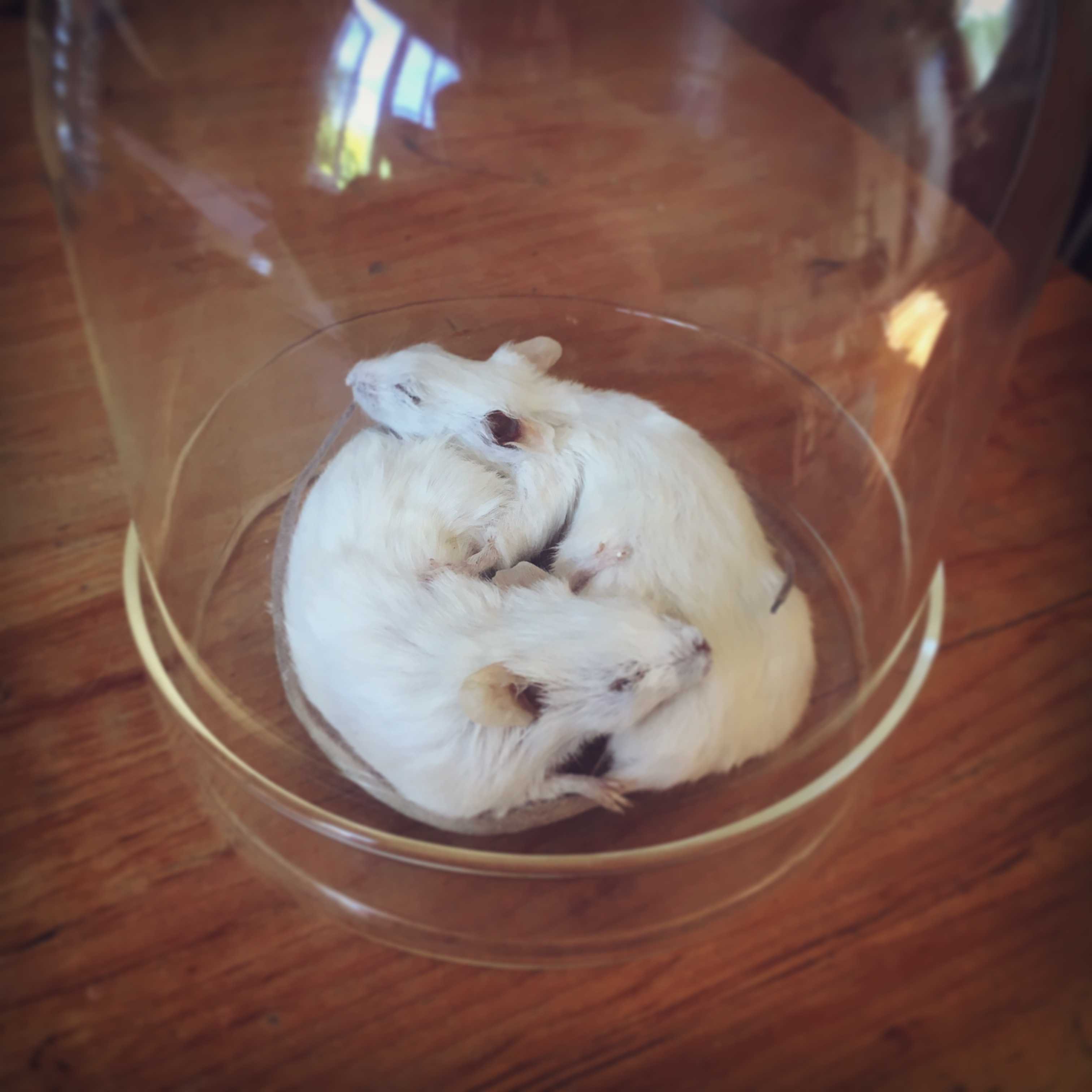 Custom Taxidermy Commission
---
Here's a little something I worked on recently!
I got a commission from someone wanting some custom sleeping mice arranged in a circle for a special, unique birthday gift for someone.
It was a challenge posing them in to an almost perfect circle, but I liked the final outcome and the little glass dome finishes it of nicely.
If you want to commission me to create a custom piece of taxidermy, don't hesitate to get in touch today!
I'd love to  hear your ideas 🙂