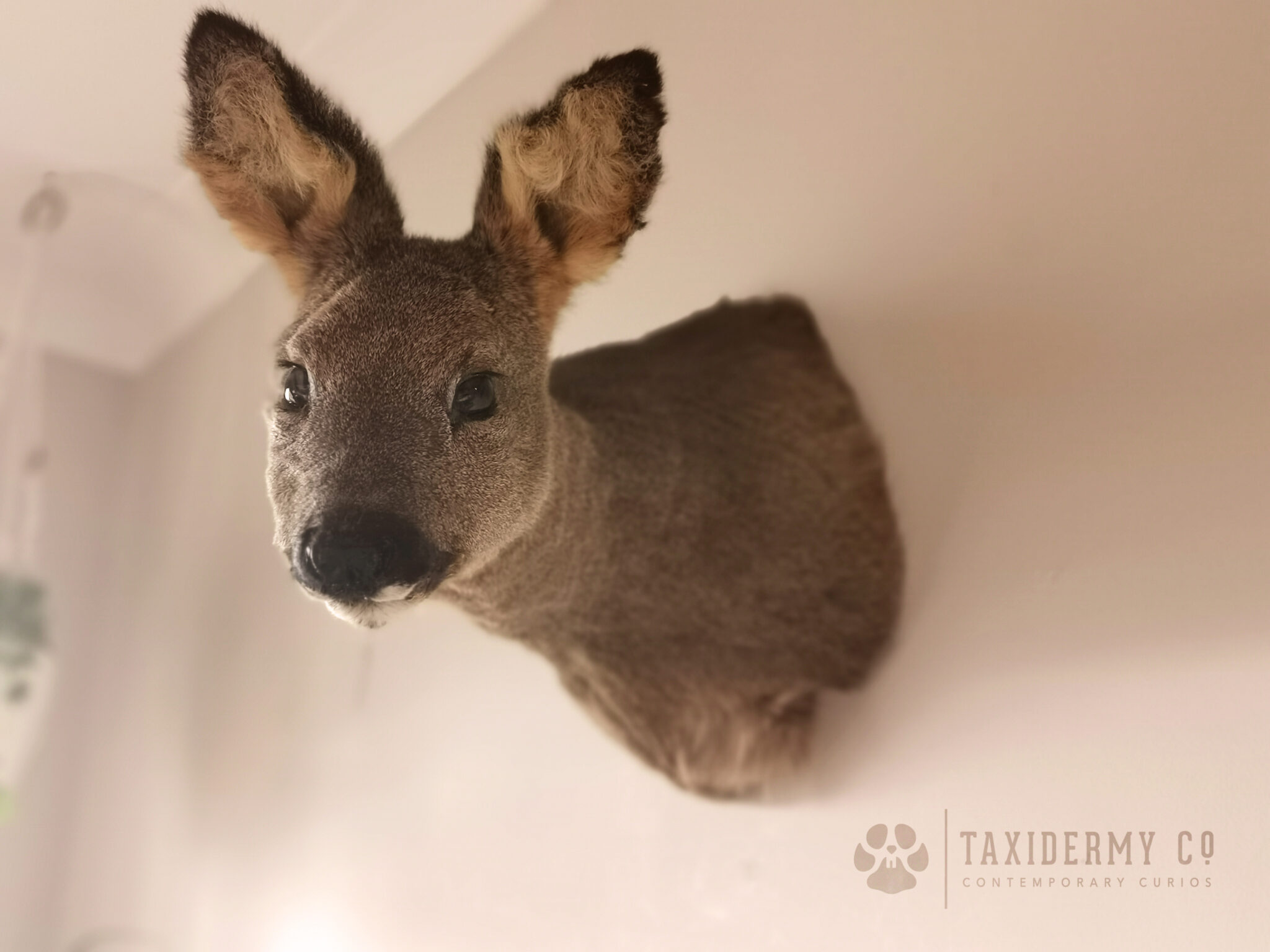 First post of 2020 albeit a little late!

What have I been up to since the start of the year? Well, for starters I was desperate to get this Roe doe complete so I could have a fresh start to 2020, after putting it back in the freezer for so many months after getting frustrated.

I encountered a lot of issues, plus she had an unusually small head compared to her neck which meant lots of work to modify the form. I'm happy with her considering the circumstances.

I'm nowhere near as confident with mammals as I am with birds, but I hope to improve my mammal skills this year.
Call me the DIY queen!
Also on the agenda was to refurbish my workshop, as my existing work bench was falling to pieces. I took on this project myself as I thought it didn't look too difficult, looking at video tutorials on youtube.
Heck, was I wrong. They always make it look easier than it is! Throw in chronic fatigue syndrome and relentless pain in to the mix, it took twice as long as what it probably should have done, but I am SO happy with how it's turning out.
I now have a super sturdy work bench that allows for objects to be placed down and not roll off immediately, AND cupboards that open and close and everything. They're not the best, I'll admit, but they are functional which is the most important part, right?!
I'm now well on the way to having a sufficient enough workspace that should last me the next few years at least, ready for all of my exciting projects!

Follow me on Instagram to see what goes on behind the scenes and what I'm working on right now! @TaxidermyCo