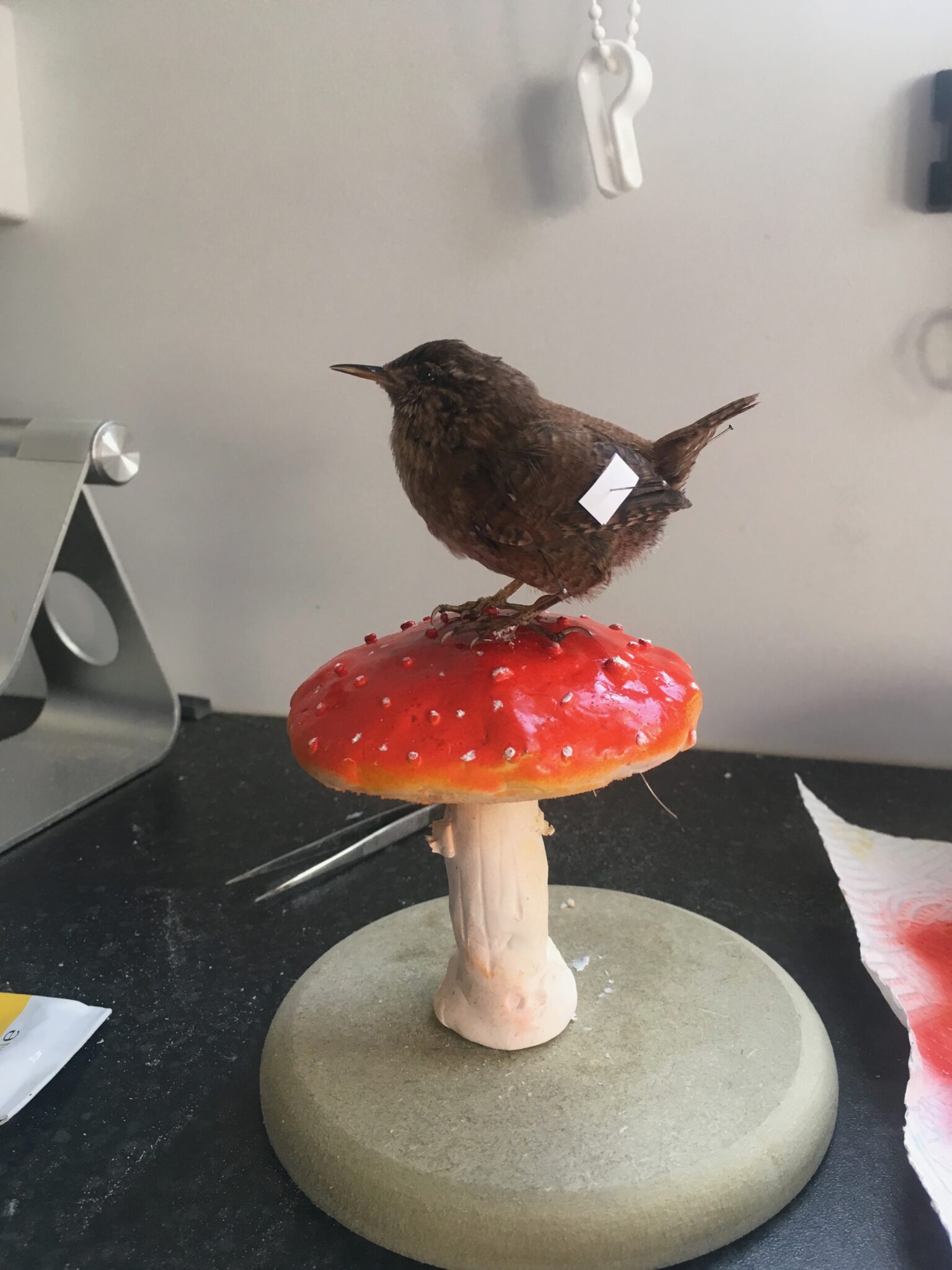 Taxidermy Wren
---
Earlier this year, I dropped my darling cat (sarcasm) off to the cattery as I was going on holiday. At the entrance, there was another cat's 'kill pile' which I obviously scooped up, and in the pile was this gorgeous Wren! So small and delicate.
As this is the smallest thing I have worked with, I was very surprised at how he turned out, considering he got attached by a cat too! The smaller an animal is, the harder and more fiddly it is to work with!
Autumn marks the start of Fungi season and after feeling inspired by nature, this is what sparked the idea for this project.
I sculpted a typical toadstool (Fly agaric) from polymer clay and spray-painted it. After I had completed the wren, I mounted it on to the mushroom and created a little habitat base, I love how this turned out!
Just awaiting the glass dome now and it shall be another project complete.
I hope you like it!