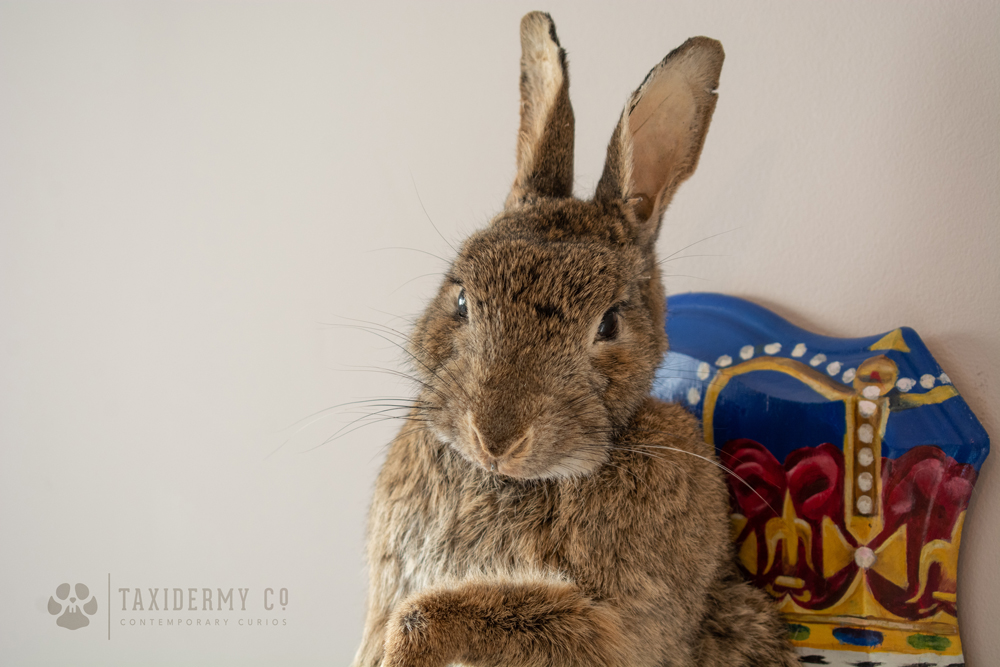 Custom Taxidermy Rabbit Commission on Hand Painted Shield
---
This project was a first for me, I really enjoyed it.
---
This one is a special project for someone that wanted a unique gift to give to his regiment after leaving the British armed forces.
Originally, the client wanted a shirt with the regiment emblem pinned to the shield.
I suggested painting the emblem on to the shield to give a cleaner and neater looking finish, as this was something I was able to do.
Logistically, the rabbit would mostly obscure the emblem if it was placed centrally on to the shield, so I suggested a slightly different, more contemporary approach.
I came up with a rough concept sketch to help my client visualise the final piece a little better.
The emblem has been deconstructed slightly to cover the whole shield, so the important elements are still visible such as the crown and the lion.
The shield was primed and painted by hand with oils.
The rabbit was the result of an unfortunate roadkill, but was in overall great condition and will now be honoured for a very long time to come.
Thank you for looking! If you have a bespoke taxidermy commission idea, please feel free to get in touch.